USAF's first EA-18G pilot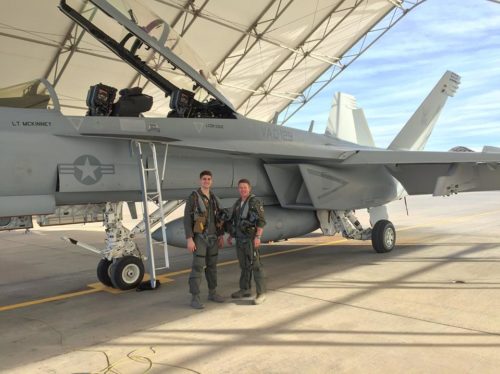 Mountain Home Air Force Base announced today that 1st Lt. Kevin Martin has completed his transition to the Boeing EA-18G. Making him the first in the U.S. Air Force to do so.
Photo: USAF

Together with 1st. Lt. Jonathan Wright, both assigned to the 390th Electronic Combat Squadron, they had been training at NAS Whidbey Island for approximately 40 weeks. They will then spent another three years after passing out with a Navy expeditionary EA-18G squadron.
Read more here:: Alert5 (Air)