Estonia will continue acquiring Mistral SHORAD missiles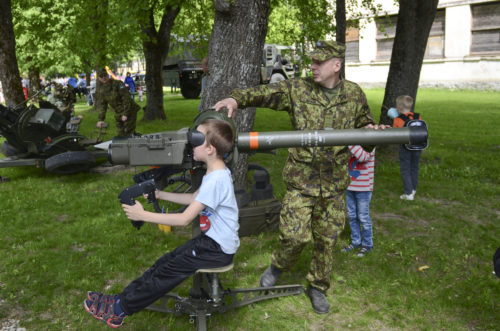 The Estonian Centre for Defence Investment (ECDI) and MBDA signed a contract on Jun. 12 to supply Estonia with the Mistral SHORAD missiles under a $58 million contract.
Estonian Army Cpt. Kaimo Jurnas, the Air Defense School commander of the Air Defense Battalion, 1st Infantry Brigade, allows a child to look through the scope of a Mistral short-range air-defense missile system during a community engagement event in Tapa, Estonia, May 29, 2016. Soldiers from Eagle Troop, 2nd Squadron, 2nd Cavalry Regiment, stationed out of Vilseck, Germany, also participated in the event. (U.S. Army photo by Staff Sgt. Steven M. Colvin)

"Acquiring additional Mistral 3 rounds is one of our top priorities and critical defence investments in the near future besides automatic rifles and K9-Thunder howitzers," said Colonel Sirk, Director of ECDI.
Read more here:: Alert5 (Air)