Japan's Defense Minister visiting Aegis Ashore facility in Hawaii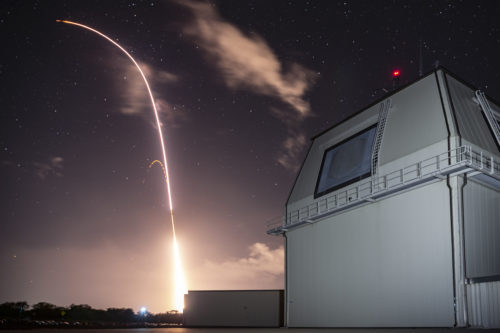 Japan's Defense Minister Takeshi Iwaya is visiting the United States this week and he will travel to Hawaii to see the Aegis Ashore test facility there after departing Washington.
The Missile Defense Agency (MDA) and U.S. Sailors manning the Aegis Ashore Missile Defense Test Complex (AAMDTC) at the Pacific Missile Range Facility (PMRF) at Kauai, Hawaii, successfully conducted Flight Test Integrated-03 (FTI-03).
Photo by Mark Wright
Read more here:: Alert5 (Air)