Greece wants to buy 3 MQ-9s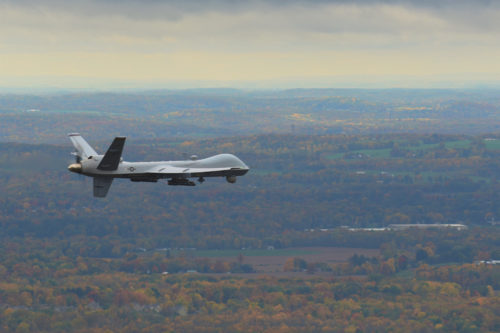 A report by ANT television station says Greece plans to buy three MQ-9s unmanned aerial vehicles along with two ground control stations.
Syracuse, NY – A remotely piloted MQ-9 Reaper operated by the New York Air National Guard's 174th Attack Wing flies a routine training mission over Central New York on October 23, 2016. The California Air National Guard has been using MQ-9s as an eye-in-the-sky to help firefighters focus their efforts in fighthing the massive Thomas Fire. (U.S. Air National Guard Photo by Master Sgt. Eric Miller/released)

The deal is expected to costs $55 million.
For more information, hit the Source below
Read more here:: Alert5 (Air)