Blue Magpie scale model at TADTE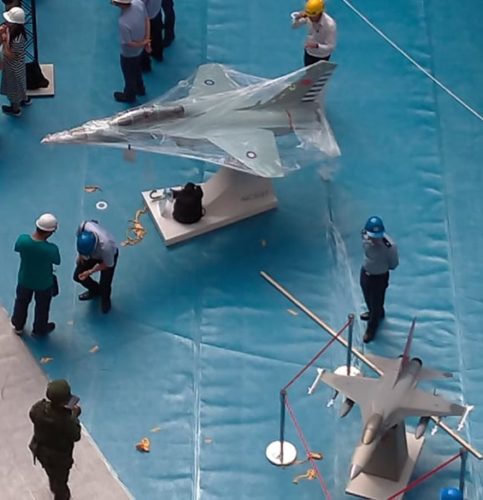 More images of Taiwan's Blue Magpie have emerged ahead of Taipei Aerospace & Defence Technology Exhibition.
Photo: YC Kwan

Compared it to the smaller IDF scale model. The advanced jet trainer has a shorter wing and the leading-edge root extension (LERX) looks rounder. The radome has been enlarged and the canon is removed. The wing-tip missile launch rails are gone as well.
Read more here:: Alert5 (Air)