Taiwan unveils second suicide drone – Fire Cardinal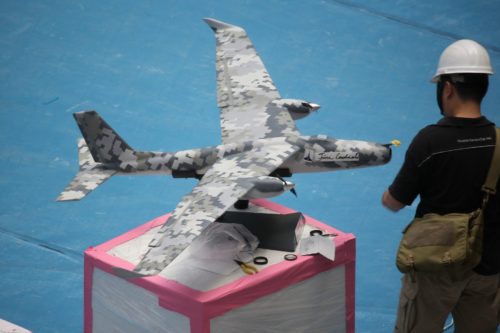 We can now confirm that a new unmanned air vehicle unveiled at biennial Taipei Aerospace & Defense Technology Exhibition is a suicide drone.
The Fire Cardinal is "an air to ground strike assault UAV," according to information given at the show site.
The drone seeks out its target using an EO/IR payload and selects its target using an "intelligence object detection system."
The 6kg drone is 1.2 meters long and 2 meters wide. Height is 0.6 meters.
Read more here:: Alert5 (Air)