Raytheon demonstrates JPALS to F-35 operators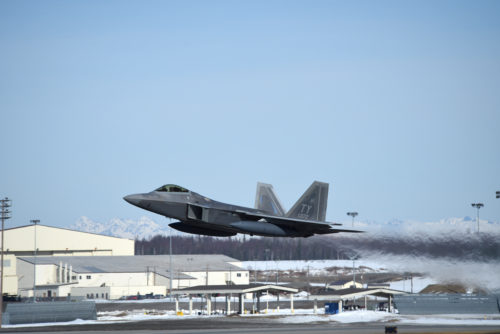 Representatives from Japan, Netherlands, Italy and U.K. were at NAS Patuxent River to see how Raytheon rapidly set up a Joint Precision Approach and Landing System (JPALS) to allow F-35Cs to touch down precisely on a designated point on the runway.
F-22 Raptors from the 3rd Wing and 477th Fighter Group participate in a close formation taxi, known as an Elephant Walk, March 26, 2019, during a Polar Force exercise at Joint Base Elmendorf-Richardson, Alaska. This two-week exercise gives squadrons an opportunity to demonstrate their abilities to forward deploy and deliver overwhelming combat power. (U.S. Air Force photo by Sheila deVera)

Staff from Raytheon took 70 minutes to deploy JPALS on the first day and shaved off 20 minutes on the second day.
For more information, hit the Source below
Read more here:: Alert5 (Air)