NGC to supply new and upgraded LITENING targeting pods to USAF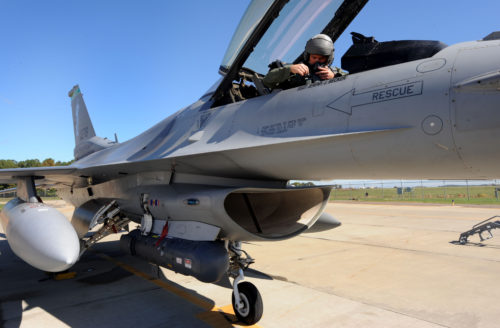 The U.S. Air Force has awarded Northrop Grumman Corporation a $141 million indefinite delivery, indefinite quantity (IDIQ) task order for new LITENING advanced targeting pods and upgrades that will bring existing pods up to the current configuration.
Lt. Col. Frank Marston, 158th Fighter Wing Alert Detachment 1 commander, prepares for takeoff in an F-16C Fighting Falcon, Oct. 28, at Langley Air Force Base, Va. The fighter jet carries a fourth generation advanced targeting LITENING pod, this is the first test during a two week exercise called Bold Quest 2009, an advanced concept technology demonstration./

The company said any LITENING pod can be upgraded to the latest configuration.
For more information, hit the Source below
Read more here:: Alert5 (Air)