Last two IAF MiG-29s to be upgraded to UPG standard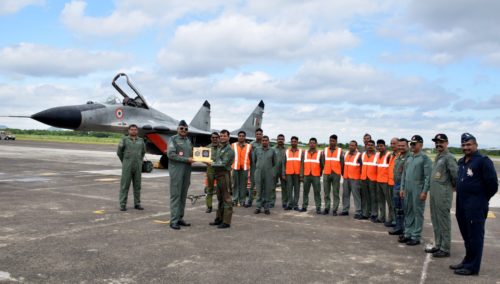 India has started work to upgrade the last two MiG-29s to the UPG standard. The last two jets left the home of No. 28 Squadron last week.
Photo: Indian Air Force

They flew to 11 Base Repair Depot in Ojhar.
For more information, hit the Source below
Read more here:: Alert5 (Air)