Pukguksong-3 SLBM tested for first time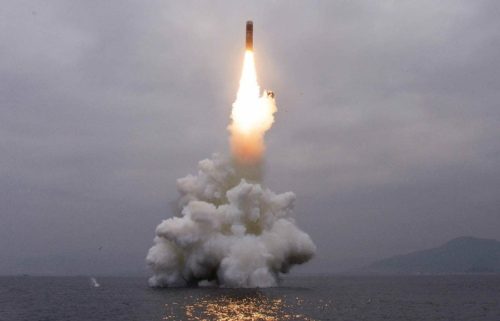 North Korea has tested a new type of submarine-launched ballistic missile (SLBM) which it dubbed Pukguksong-3.
Photo: KCNA

The missile is reported to have flown for 450 km while reaching an apogee of 910 km.
This will give it a range of 1,300 km, South Korean Defense Minister Jeong Kyeong-doo says.
For more information, hit the Source below
Read more here:: Alert5 (Air)