Pilot ejected from F-16 at Kunsan, South Korea during landing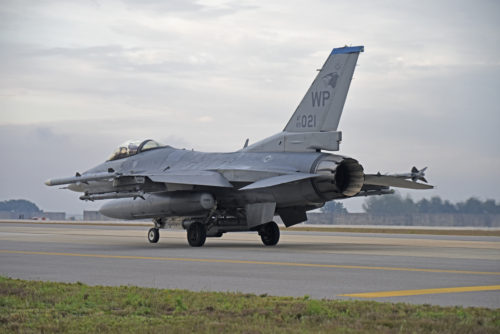 A F-16 pilot assigned to the 8th Fighter Wing was ejected from his aircraft during a routine landing near Kunsan Air Base, South Korea at approximately 3:30 p.m. local time on Dec. 2.
A U.S. Air Force F-16 Fighting Falcon from the 35th Fighter Squadron "Pantons" prepares to take-off for a routine training flight at Kunsan Air Base, Republic of Korea, Oct. 10, 2019. The 35th FS performs counter air, strategic attack, interdiction and close-air support missions. The squadron employs a full range of the latest state-of-the-art precision ordnance, day or night, in all weather conditions. (U.S. Air Force photo by Staff Sgt. Mackenzie Mendez)

The Wing said in a press release that the pilot suffered minor injuries and has been transported to a medical facility.
For more information, hit the Source below
Read more here:: Alert5 (Air)