Iskander-M missile flew more than 600km and landed in Kazakhstan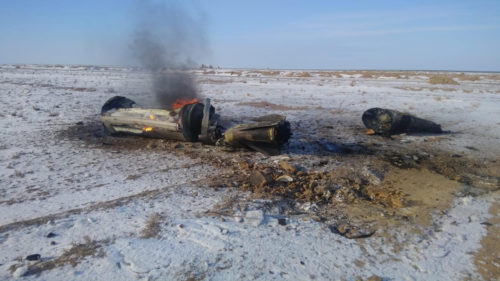 During a planned live-firing exercise by Russia, one of its Iskander-M ballistic missile flew beyond 600km and landed outside its designated target area.
Photo: Ministry of Defense Kazakhstan

The missile is said to have been fired from Kapustin Yar for the Makat firing range in Kazakhstan. However, the missile ended up in the Bayganinsky district.
For more information, hit the Source below
Read more here:: Alert5 (Air)