Uncorrected Design Flaws, Cyber-Vulnerabilities, and Unreliability Plague the F-35 Program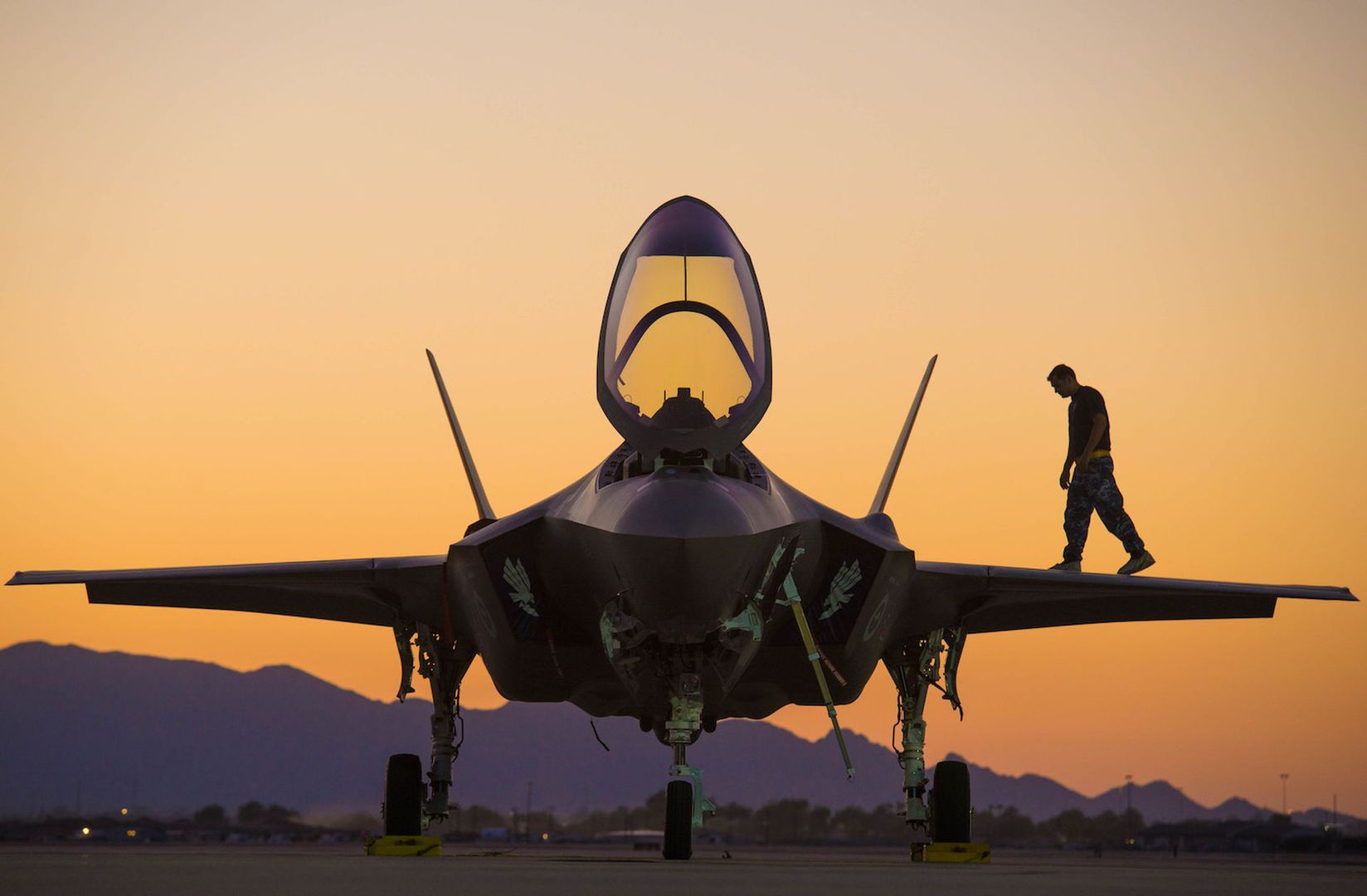 As the F-35 program limps toward the end of its much-delayed operational testing period and subsequent full-rate production decision, unanswered questions about its combat effectiveness and suitability for service within the fleet remain. The Pentagon weapons testing office's 2019 annual report, released earlier this year, paints a picture of an incompletely designed and vulnerable aircraft that may never be able to perform many of its intended functions.
The director of operational test and evaluation's (DOT&E) report includes the following lowlights:
The gun for the Air Force's version not only can't shoot straight, but breaks the aircraft when fired.
There have been no appreciable improvements in the program's overall reliability since 2016.
The entire F-35 system remains vulnerable to cyber threats.
The simulation facility necessary to fully test the aircraft and train pilots remains unfinished.
As the Project On Government Oversight (POGO) recently reported, a previously confidential document produced by the F-35 program office plotted out the still-growing number of design flaws it was grappling with as of February 28, 2020. As the program approaches a full-rate production decision, the total number of reported unresolved design flaws has increased by 10, up from the total reported by the testing office in January—a time when the total number of flaws should be decreasing.
The F-35 Joint Program Office did not respond to comments for this report.
Unaddressed Design Flaws Adding Risk
The services set lofty goals for the F-35 program at its 2001 inception. The program established 536 performance specifications for the functional requirements of the aircraft and its components. As of September 17, 2019, the program had satisfied only 493 of them.
The latest testing report on the F-35 shows there hasn't been appreciable improvement in the program's overall reliability since 2016.
The program office is expected to formally revise the original contract with Lockheed Martin before the full-rate production decision to …read more
Read more here:: Defense Talk (Air)